Gestern Abend wurden im Rahmen eines Webinars die diesjährigen Gewinner der Brandon Hall Group Excellence Awards bekannt gegeben. Gemeinsam mit der European League Against Rheumatism (EULAR) konnten wir zwei der begehrten Auszeichnungen für die School of Rheumatology gewinnen. LearnChamp freut sich über den Silver Award in der Kategorie "Best Learning Team" und den Bronze Award in der Kategorie "Best Corporate Learning University".

"Organizations around the world highly value Brandon Hall Group Excellence Awards – so much so that we received a record number of applications in the middle of a global pandemic," said Rachel Cooke, Brandon Hall Group COO, and leader of the HCM Excellence Awards Program. "The awards provide valuable recognition and validation of best practices in all areas of HCM at a time when they have never been more important to both employers and employees."
Die eingereichten Beiträge wurden von einem Gremium aus erfahrenen, unabhängigen, hochrangigen Branchenexperten, Analysten und Führungskräften der Brandon Hall Group anhand der folgenden Kriterien bewertet:
Bedarfserkennung, Design des Programms, Funktionalität, Innovation und messbarer Gesamtnutzen.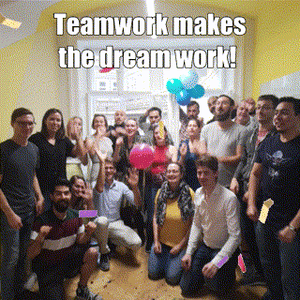 Wir sind unglaublich stolz, mit diesem international anerkannten Preis ausgezeichnet geworden zu sein und gratulieren speziell dem Projektteam ganz herzlich!