The goal was to create a motivating and intuitive digital learning experience for the EULAR School of Rheumatology. And we made it. Therefore our project is the winner of the Totara Award 2018 for Best Healthcare Project.
EULAR represents the People with Arthritis/Rheumatism in Europe (PARE), health professionals (HPR) and scientific societies of rheumatology in Europe. EULAR's vision is to establish the EULAR School of Rheumatology as the worldwide leader in education in Rheumatology. Our project scope included development of a Learning Management System (LMS) and associated digital learning content.
Read more about this incredible project here. Want to know more about the award? You can also find the official Totara press release and the winners for all categories here.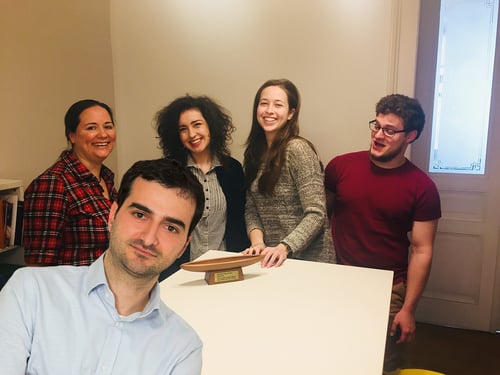 Congrats to our project team! ;)
Do you have questions about this project or about amazing learning experiences in general? Don't hesitate to contact us.