A while ago, Adobe officially announced to only support Flash until the end of 2020. Flash is a widely used technology to create eLearning content. Are you asking yourself what will happen to your Flash-based eLearning content in the future?
"Specifically, we will stop updating and distributing the Flash Player at the end of 2020 and encourage content creators to migrate any existing Flash content to new open formats." (Adobe)
HTML5 is set to succeed Flash. We have compiled a few points for you to take into account when switching from Flash to HTML5.
While Flash is based on plugins, HTML5 uses standardised browser features. This means it works with any device and independent of the device supporting certain plugins. The native implementation in the browser increases security, improves performance and lowers energy consumption. These advantages are particularly important with smartphones.
Switching to HTML5
However, only in very few cases it will be a simple update. This is only possible if the existing source data can be opened and exported, e.g. with a newer version of a program (which supports HTML5 exports).
Possibilities to export Storyline 360 and Storyline 3
Most authors and also our teams at LearnChamp are using, among other tools, Articulate Storyline to create eLearning content. With the release of Articulate 360 and Storyline 3 Articulate now allows running courses in the HTML5 format. For example, courses created with Storyline 1 (.story file) can be easily opened and updated with Storyline 3 or Storyline 360.
If an update via the same tool is not possible, new packages have to be created. This step can be used to not only make technical updates but also didactic and graphical adjustments. In case a package has to be created from scratch, we would also recommend writing a new concept for the existing eLearning content.
Should you decide to stick to slide-based eLearning with various different interactions (drag and drop, timeline processes etc.), then Articulate Storyline 360 or Storyline 3 is a very good choice. The output is an HTML5 package compatible with LMS. The format learners are used to remains unchanged and at the same time, you do not have to worry about the future of your eLearning in the post-Flash era.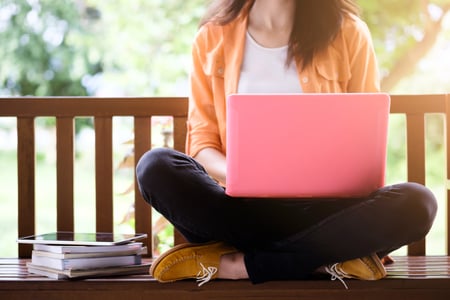 Responsive eLearning with Adapt Learning
Is it time for a change or is "mobile first" top on your list of requirements? If yes, then you should switch to responsive eLearning.
One of the leading tools to create responsive eLearning content is Adapt Learning. The search for information increasingly happens on mobile devices. This development can also be seen in eLearning. Device-independent courses allow your learners to start a course on a desktop computer, learn individual chapters on a smartphone and then take the quiz on the tablet. Integrated via an LMS the learning process is completely synchronised between the different devices.
On tablets and smartphones slide-based eLearning soon shows its limits. Interactions are quickly becoming impossible to use, text and pictures get too small to read and see, too many audio and video files lead to long loading times – especially on mobile internet connections. Therefore Adapt is based on modern solutions including modern responsive web design and scrolling pages with interactive learning content. The latter adapts to the screen size and remains usable at all times. Learners already know this concept from their daily internet use.
With responsive eLearning you have the possibility to break up existing learning paths and implement interesting navigation concepts.
Therefore a content migration is the perfect in time to update old Flash-based eLearning courses to a modern multi-device compatible design.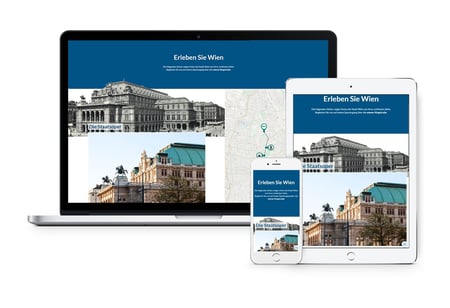 What to look out for when updating content
To ensure an efficient update it is necessary to have as many original files as possible. Most eLearning modules are exported as SCORM packages. This export – especially when it is Flash-based – hardly allows any extraction of text, pictures or other elements from it. The minimum should therefore be source files. Additionally, original graphics, scripts, speakers' texts etc. are very useful. They can be re-used directly. Without source files, scripts or something similar, texts from Flash-based courses can only be re-used indirectly and with considerable extra effort.
Technical challenges in switching to HTML5
Even though HTML5 is based on standards it does happen that the various browsers interpret the standards differently or that certain functions are not available in all browsers.
In general, it can be said the more freedom a tool allows the better content can be adapted to the various devices. Therefore we at LearnChamp actively support open source tools such as Adapt Learning and Totara Learning.
For example, Adapt allows to optimise courses for differently sized devices and to adapt design as well as response to the learning content. This can happen via different font sizes, spacing or pictures and videos optimised for mobile devices. It is also possible to display different interactive exercises for each device size. We can also see which HTML5 features are supported by a browser. If necessary a suitable fallback solution can be integrated.
A bit of time remains until the definitive end of Flash. You should start planning the switch of Flash-based courses. The switch offers a lot of opportunities – both from a technical as well as a conceptual point of view. And it is an opportunity for a general overhaul of existing solutions.
But the end of Flash does not mean the end of slide-based courses. These can also be created without Flash using tools like Articulate Storyline. With it various interaction possibilities and timeline-controlled processes can be integrated in courses.
With HTML5 the content is rendered independent of Flash. But if you want to take a step further and also become independent of devices you should look into responsive eLearning tools like Adapt.
Any more questions? We are happy to advise you in selecting the ideal tool for your requirement and we are glad to assist you in the implementation process.