Last month Articulate released its brand new suite of products - Articulate 360. Also containing Articulate Rise. A new tool to create responsive eLearning contents. At LearnChamp we use both, Articulate Storyline and Adapt , for creating contents, so I had a closer look and compared the two authoring tools for responsive eLearning.
Handling
One of the most basic and most obvious differences is in handling: Rise is easy to use but has limited possibilities and control right now. Adapt on the other hand is more complex but gives you full control and can be extended with custom plugins.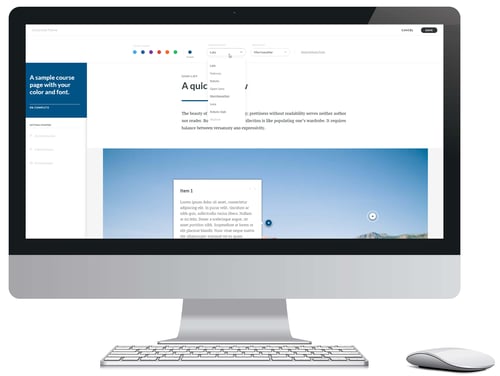 So if, for example you want to create a course that contains multiple languages or you need to target countries with right to left languages, then Adapt is your tool.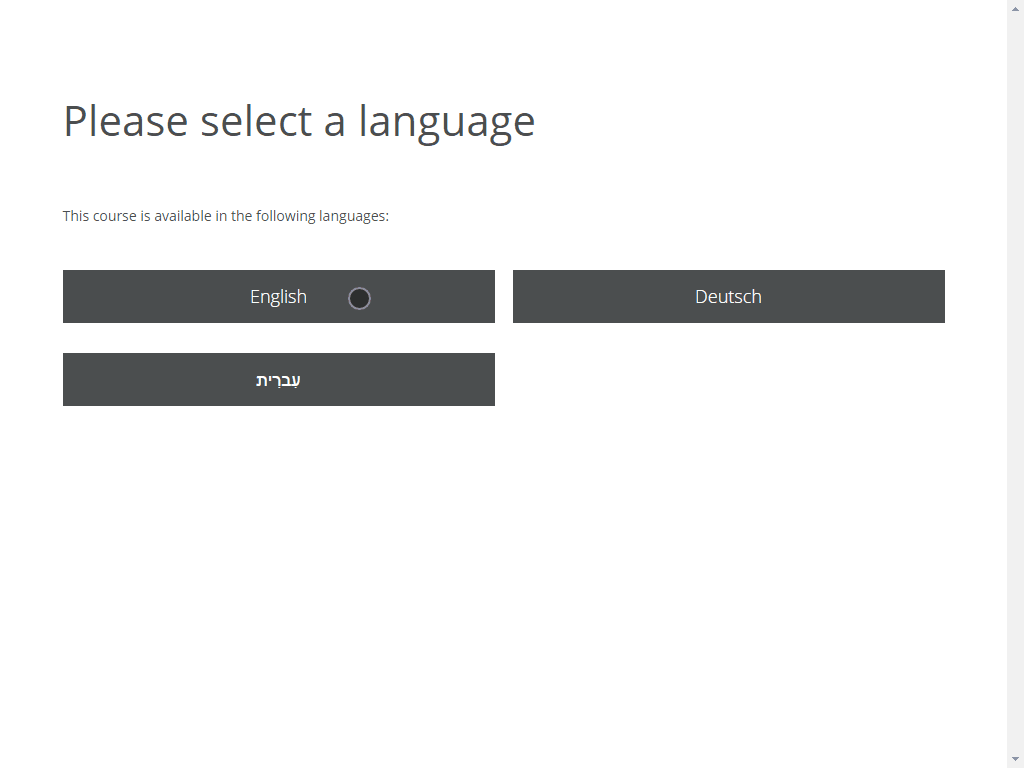 Course structure and content
Looking at the workflow, Rise is definitely very easy to use. In most cases you can edit the content directly in the course. You can also record audios directly in the browser. Rise also offers a neat interface to share your course with others – e.g. for getting feedback.
Adapt feels more like a CMS because it is so extendable and can be customised almost without limits. Custom components can be used like the default components. Adapt accomplishes this by supporting a set of default UI elements that can be used to configure each component. As a result, courses build with Adapt look and feel more custom and unique.
With Rise you are limited to one type of menu, sub menus are not supported. There are seven prebuild lesson types which might suffice for your purposes: Video, Labeled Graphic, Process (set of slides), Timeline, Sorting Activity, URL/Embed. Custom lessons can be created by combining pre-defined building blocks like text, quote, list, image, multimedia, interactive, accordion, tabs etc.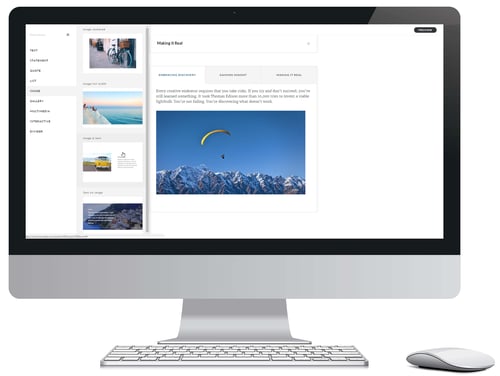 Adapt also offers set components which are constantly expanded via the open-source network. A list of all the available core components can be found here. And here is a list of components created by the community: https://www.adaptlearning.org/index.php/plugin-browser/
Besides components, Adapt offers plugins that allow you to change the behaviour of the course. You can for instance block scrolling until all components are completed. Or you can give a visual feedback about the completion of the page.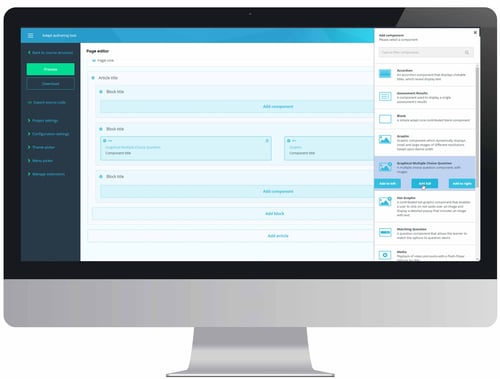 Quizzes and assessments
Speaking of completing lessons, let's look at how both tools handle quizzes and assessments.
In Rise, quizzes are one of the 7 prebuild lesson types. As a result, you can not combine it with other content. Right now, you can only use single choice questions. The result of the quiz is displayed as a beautiful graph.
In Adapt you create quizzes with the assessment extension. Since assessment is a plugin, you can combine it with other components on a page. The result of the assessment is displayed in the assessment result component. This component allows you to individually respond to the learners success. Besides that you can organize your questions in question banks.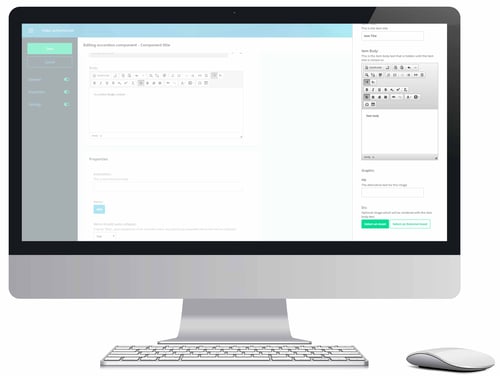 Theming and customisation
And what about optics? Rise comes with a basic UI to customise the theme. It allows you to set the accent colour that is used throughout the theme. You can also pick 1 of 8 fonts for the heading and the body. Besides that, you can upload your company logo. Rise will then display it on the starting page of the course.
Adapt does not have a UI to customize themes yet. It is on the roadmap though. It does, however, have a theme picker. Adapt encourages you to create and upload your custom themes. With this, Adapt makes sure, that your courses match your company's design requirements.
You want to check how your course will look on different devices? Both tools offer a way to preview the course directly in your browser.
In Rise you can switch from edit mode to preview mode. A neat feature are the device buttons at the top. Each represents a generic device and orientation mode. This is useful to get a quick look and feel of the content. However, always check your content on a real device!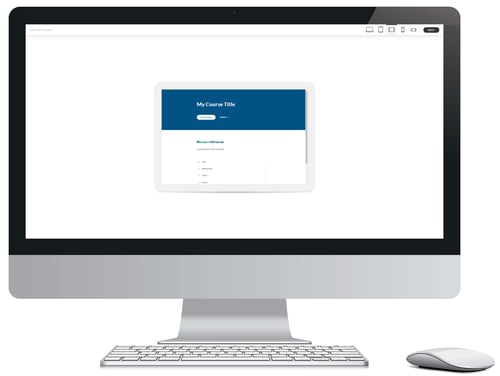 Hitting the preview button in Adapt opens a new browser tab with the course. To get a better impression how the course looks on different devices, we recommend using Chrome developer tools.
So to sum up:
Rise is easy to use with lots of helpful features and it is continuously developed further. However, it has its limits and if you encouter any issues, you will have to get in contact with the provider.
Adapt allows much more customisation and control. Because it is an open-source tool it is constantly improved and bugs are fixed easily in the community. Individualisation of courses is much easier in Adapt and it also supports complex course structures.
...and concerning data security:
Since Adapt is open-source, you are able to install the authoring tool on your own server. This ensures, that your company's data never leaves the companies infrastructure!
Did you enjoy this article? Here's our update: read about the newest features of Adapt and Articulate Rise here.